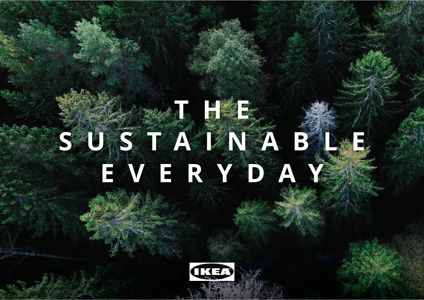 ---
IKEA The Sustainable Everyday
RAPP
---
As the planet's biggest furniture retailer it's IKEA's responsibility to protect it. IKEA committed to a global ambition to 'inspire and enable 1 billion people to live more sustainably' by 2030.
To help IKEA achieve this we used our secret weapon KNUFF Theory, which we applied to our entire customer marketing. KNUFF means 'nudges' in Swedish.
We asked customers to extend the life of their existing IKEA products before replacing them. To take shorter showers and cook pasta to perfection whilst streaming our Ultimate House Music playlists. We'd even ask them to think about lower carbon holidays this year.
We made another brave shift. To get our customers to think twice before making a purchase. Where we'd traditionally ask customers to buy new, we sought to KNUFF customers to think more sustainably. We encouraged them to think about sustainable alternatives, like swapping meatballs for plantballs. We nudged them to search by sustainable criteria first by re-working IKEA.com's UX and filters. And because we're doing this together we'd start a totaliser to show the powerful impact of every IKEA customer doing their bit for the planet. To help us reach our goal of 70 million sustainable actions in a year.