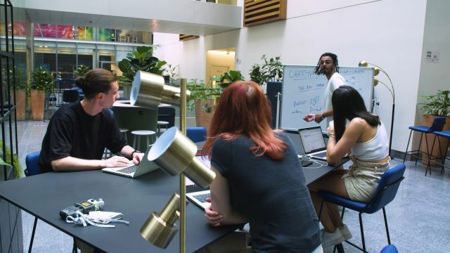 ---
MG OMD x Media Trust Climate Charity Challenge
MG OMD
---
"The largest demonstration of in-kind industry support by a single agency to date."
Su-Mei Thompson – CEO, Media Trust
The MG OMD and Media Trust Climate Charity Challenge partnership has not only empowered and upskilled employees of MG OMD in climate communications but has delivered impressive and transformational results for the charities themselves.
Following our commitment to Ad Net Zero we at MG OMD wanted to take our work on climate to their employees and engage their staff in an all-agency transformational initiative to educate, involve and engage every single employee across the company with the new knowledge, language and best practices of climate communication.
Over half of environmental charities struggle to communicate about the climate crisis effectively and have little to no resource for marketing themselves or communicating with people. To tackle this problem, media agency MG OMD teamed up with the Media Trust to connect communications professionals with a diverse group of climate charities to drive impactful communications ahead of the landmark COP26 conference.
The inaugural MG OMD x Media Trust Charity Challenge in June 2021 saw the agency mobilizing every one of its 480 employees to provide pro-bono strategic communications support to Media Trust's cohort of 30 environmental charities, working on the briefs as part of an agency-wide challenge dedicating resource worth over £400,000. Outputs included target audience insights, short and long-term solutions, creative social campaigns, and evaluation frameworks with 100% of charities agreeing that the programme had directly improved their communications.