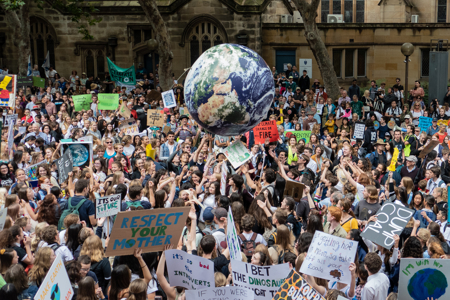 ---
MPB Change campaign
MPB
---
MPB is the platform to buy, sell and trade used photography and videography kit. Our Change campaign (September 2021 to February 2022) encourages photographers, videographers and content creators to choose to buy and sell used kit.
The campaign comprised MPB's first ever TV spot, and digital, social and outdoor advertising. The campaign ran in our core markets: the UK, Germany and the United States.
Circularity through resale, repair and reuse could address up to 45% of global greenhouse gases created by the way products are made and disposed; with the other 55% addressed by switching from fossil to clean energy.
We challenged ourselves to devise a campaign that is inspiring emotionally and inspires practical action for change: buying and selling used kit. We worked with agency and media partners that are, like MPB, committed to equality and diversity, renewable energy and zero waste.
We used the IPA carbon calculator for the media plan and incorporated the resulting 48 tonnes CO2e into our 2021 carbon footprint which we offset with Gold Standard carbon credits. The Change campaign also contributed directly to putting an additional 22,375 items of used kit into recirculation which avoided an estimated 7,400 tonnes of CO2e compared to production of new items.
Commercially, the campaign resulted in 38% increase in new users on mpb.com and significant increase in brand search share.. Most significantly, this directly translated into commercial success with transactions up 49% YoY and revenue up 83% as an average across all markets.