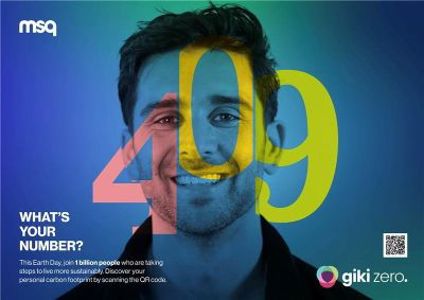 ---
MSQ: Leading the way in Sustainability
MSQ Partners
---
In November 2020 MSQ became one of the world's first marketing groups to be carbon negative across our global operations. But that was just the start of our journey. Over the past 16 months we've led the way in further lowering our emissions (2021 saw a 34% reduction in emissions), and have supported our people, clients, industry and the wider SME community on their own climate-positive journeys.
During this period we've appointed our own dedicated Chief Sustainability Officer, set approved formal near-term Science Based Targets (with a pledge to further halve our carbon emissions per head by 50% by 2024), planted over 130,000 trees as part of our Million Tree Pledge, launched a number of pioneering carbon emission schemes for our own staff to embrace (such as Giki and an EV lease hire scheme), implemented new sustainability-based client services as standard and engaged the wider marketing and procurement community through thought leadership, tools and, most importantly, by open-sourcing all our sustainability work so they can make progress in their own way too.
We've documented our journey in our very own public 2022 MSQ Sustainability Report, a transparent progress update that we believe all businesses serious about their sustainability journey should produce. And through our new dedicated division MSQ/Sustain, we've worked with some of the industry's most influential sustainability NGOs, had a strong presence at COP26 and have rolled out Sustainability Councils both at MSQ and through BIMA, both of which are co-chaired by our Chief Sustainability Officer.