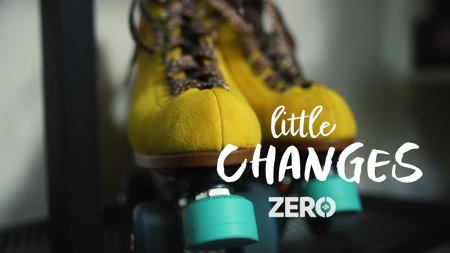 ---
STV Zero
STV
---
As Scotland's commercial PSB and producer, STV is a household name and part of Scotland's economic, cultural and social fabric. As such, we have a responsibility and opportunity to make a difference in the face of the climate crisis.
That's why we launched our business-wide sustainability initiative, STV Zero, in 2021.
Our ambition goes far beyond our company. STV Zero reaches outwards, incentivising eco-conscious advertisers and encouraging our audience to make changes that make a difference. STV Zero exists to minimise STV's environmental impact and plant the seeds of a societal and economic legacy in sustainability.
With our channel reaching 3.2m Scots per month and STV Player delivering 115m annual streams, STV is strategically placed to raise awareness of environmental issues and positively influence consumer behaviour. The mission is to make meaningful, sustainable changes to our business while inviting our audience, advertisers, commercial partners, investors, and suppliers on the journey with us.
We knew that if wanted to convince our audiences, partners, and advertisers to get on board, in an authentic way, we had to ensure our own house was in order. With clear measurable targets in place, and a creative approach to storytelling and partnerships, we achieved our target of becoming Carbon Neutral by 2021, but we're just getting started. For 2022 and beyond, STV will continue to work to raise awareness of climate change with key audiences and encourage behaviour change within our business, and across Scotland, and we hope the rest of the industry will join us.