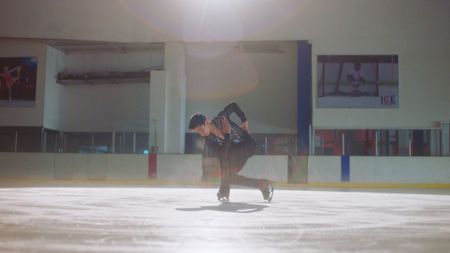 ---
Winter Tracks
JustSo
---
Client: The Winter Olympics

Winter Tracks is a global 6-part series developed and produced by JustSo, for The Olympics.
Rewriting the playbook for global production processes, the series was delivered with a 78% reduction in carbon emissions, compared to a traditional production approach (as measured and benchmarked through AdGreen's Carbon Calculator).
Instead of following the traditional process of flying out UK Directors, production teams and clients around the 9 countries we shot the series across, we engaged exclusively with local directors and crew, in each country, with a central team underpinning the development and production oversight of the series, from the UK.
Using remote viewing, and a reshaped approach to the creative + development process, we empowered local directors to take ownership of each episode and story in the series, and add their unique cultural knowledge and perspectives to the films, and drastically reduced the need for flights & travel / accommodation across the series.
Doing things differently required us to build confidence upfront with our client, The Olympics. Central to the success of this was our ability to demonstrate the quality of our local director talent network and to show the robustness of the process and approach we took to deliver a project of this scale in this manner.