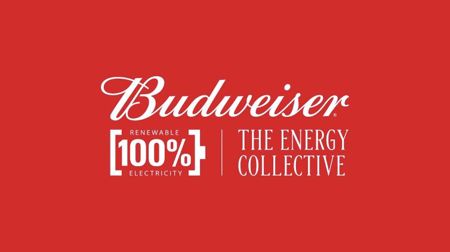 ---
Budweiser: The Energy Collective
Revolt London
---
The Budweiser you drink is powered by 100% renewable energy, but most of the venues where you enjoy it aren't. We wanted to change that.
Switching to renewable energy is expensive, which means up to 90% of the hospitality industry runs on fossil fuels or nuclear power.
Budweiser could use its scale to negotiate dramatically lower renewable energy tariffs for venues, removing the barrier to switching to greener electricity.
Evolving Budweiser from just a beer brand, to a beer brand that runs an energy collective. 'The Budweiser Energy Collective' helps Budweiser to do more than just help venues serve great beer, it helps them run on 100% renewable electricity too.